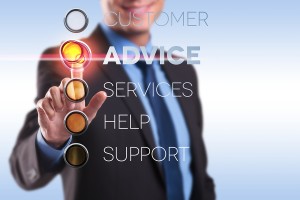 Finance Manager offers a wide range of services through our BOCES Regional Information Center (RIC) partners, BOCES Central Business Office (CBO) partners and directly in areas where RIC or CBO support is not available.  For more information regarding implementation, application support, training, disaster recovery and other services for Finance Manager's products, please contact your local BOCES RIC.  If you are uncertain who to contact about services in your area, please contact us and we'll be happy to assist you.
Implementation
Finance Manager provides full implementation of our products to each of our customers.  Our implementation team will guide you through each step of the process, helping you create an environment that mimics your organization's requirements and policies.  We have never missed a payroll!  Our staff will help you complete your first payroll successfully.  Your employees will have a comprehensive understanding of the Finance Manager products at the end of the implementation.
Training
Finance Manager offers a wide range of training services and resources that will help your organization meet their goals.  Individualized, role-based training will prepare your staff for the transition which accompanies all new software systems.
We deliver the right training to the right employees, maximizing and ensuring success.  Our familiar screen designs are based on Microsoft's framework, so getting around in our software is easy for anyone with experience using Microsoft tools.
Our training services include:
On-Site Training
Off-site Training
Remote Training
Video Tutorials
Group Training
Fiscal and Calendar Year End Classes
and more...
Support Center
Our continuously expanding online Support Center provides answers to frequently asked questions and is a knowledge base full of great resources, tips, and information. Access an extensive library of documentation and manuals, training videos, and much more.  This easy to navigate and extensive resource is available to all Finance Manager customers.
BOCES Partners
Central New York Regional Information Center
EDUTECH - Wayne Finger Lakes BOCES
Lower Hudson Regional Information Center
Mid-Hudson Regional Information Center
Mohawk Regional Information Center
Nassau BOCES Regional Information Center
Northeastern Regional Information Center
Suffolk Regional Information Center
South Central Regional Information Center
Western New York Regional Information Center