Smart Software For Your School District
nVision takes school business management software to the next level with powerful new features and enhancements that meet the everyday challenges facing today's school districts and municipalities. This solution will provide business offices with a high-performing application that improves efficiency and streamlines business operations better than ever before. Staff will be able to share more data while automating daily processes for optimal workflow. Modules include Accounting, Budget, Payroll, Requisitions, Receivables, Human Resources, Bidding, Negotiations, and Time & Attendance.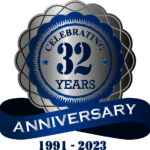 Sign up for a product demo

"I greatly appreciate the combination of flexibility and yet standardization Finance Manager offers. While I can create custom account codes and titles for our specific needs, I know the standard State reports I must complete are also easily produced. Everything falls into place very nicely".
Accounting
Manage accounts, general ledger, keep track of payables and much more. Automated features optimize all accounting functions and generate financial documents accurately and efficiently. Accounting offers you a flexible, easy-to-use advanced fund-accounting solution with the controls to maintain accounting integrity and balanced entry.



Budget
Designed to solve the cumbersome process of budget creation, tracking, analyzing, and reporting. Effectively manage your budget development, and analyze the information to make the best decisions. Streamlined for efficiency, our budgeting tools simplify the process by allowing you to perform multiple forecasting to scenarios for analysis and the flexibility to evaluate and understand the effect of various factors.

Receivables
Enhanced tools to manage customers, process invoices, track payments, and manage other activities. Flexible invoice and statement processing, customization abilities and full integration makes reconciliation of payments easy while streamlining the management of the entire receivables process.

Payroll
More than just paychecks! No matter how complicated the rules, employee's get paid correctly and on time. Automate the payroll processes to support various pay types, pay periods and other complex scenarios. Automatically calculate net pay, tax deductions, deductions, generate pay stubs and enable payments to multiple accounts. Easily manage adjustments and other exceptions that arise each payroll.
Requisitions
Automated solution that facilitates the process of managing purchasing activities. Simple, yet sophisticated, it allows users to easily create requisitions that help expedite the approval process that will transform the way your organization manages purchasing. It provides complete oversight and review of the entire requisition process.


Bidding
Automate the manual bidding process by creating and managing bids from initial setup to the award stage. All awarded bids can be converted into requisitions or purchase orders with full historical analysis. Easily input bids, maintain vendors and bid activity that complies with legal, regulatory and reporting requirements.
Human Resources
Human Resources is an advanced personnel management system designed to specifically centralize all employee information. It provides immediate access to a wide array of delicate information for employees during and after employment.




Designed to centralize employee contract salaries for negotiation in one easy-to-use module. It organizes and simplifies the negotiation process of employees' salary contracts. Information is shared to assist in the creation of salary schedules, earnings projections, and budget development. The analytic tools support you in every step of the process.



Employee Self Service (ESS)
Web-based service that lets employees view personal, payroll and other employment information from any web browser. Creates a paperless environment by granting staff members an electronic means to submit requests for updates and changes, saving the district time and money.